Options for Boat Sharing Relationships
|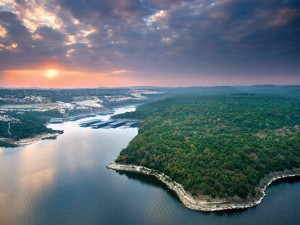 It's hard to believe that's it's been almost a month since the last Nautical Monkey blog. Time flies when you're having … well … a break from writing blogs.
And talking of time, we know it's precious and the lack of it might mean that some of you haven't had a chance to get out on the water yet this season.
It promises to be a beautiful boating season.  Here in at Nautical Monkey HQ in Austin, TX people are already buzzing about their first trips to the lake.
If you're already happily in a fractional or shared boating relationship – cheers to you.  If you haven't yet taken the plunge here are a few things to think about.
Options for Boat Sharing
One option for shared boating is to use a company that specializes in such things.  These companies will take care of maintenance, gas, and most of the logistics of boat ownership.  One company that uses our system is Outbound Sailing in Austin, TX – www.outboundsailing.com.
They maintain several boats and members purchase a percentage of time in the form of a monthly payment.  Contact Tim Taylor at tim@outboundsailing.com for more information.
Other companies such as www.sailtime.com have been successful using this model for many years.
Another option is to find someone who has a boat that is not being used all the time (read all boat owners) and form a relationship to use the boat for a percentage of the time.
The boat owner still typically pays for maintenance and the like, but members usually take on a greater ownership role in these situations – gassing the boat up themselves, minor maintenance, etc.
Options for Boat Sharing Relationships
This is a paradigm we have used for the past 7 years with great success.  You can also check our listings at https://www.nauticalmonkey.com/find-boats-for-sharing.
Yet another option is to purchase a boat with a number of friends and form a syndicate/partnership where all costs are divided equally among members of the partnership.  We have a large number of people on Nautical Monkey using this paradigm very successfully as well.
In either of the latter two scenarios, you'll need a solid partnership contract/syndicate agreement – we have several sample contracts at www.nauticalmonkey.com (bottom of the page after signing in).  Also check out https://www.nauticalmonkey.com/Blog/questions-to-consider-for-any-boat-sharing-agreement/ for some important questions to think about informing the relationship.
In the past few years, boat sharing has grown by leaps and bounds and has established itself as a viable option for those wanting to get out on the water without taking on the entire cost of owning a boat.  I think it's safe to say that boat sharing is here to stay so why not take the plunge and start sharing today?
Visit www.nauticalmonkey.com to find out more.