Wanted: Tales of Boat Sharing
|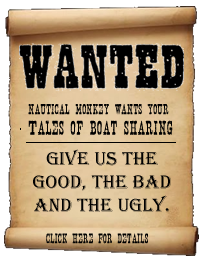 Give us your good, your bad and your ugly. We want it all. Best story gets a free year of Nautical Monkey and, of course, Accolades, Fame and Notoriety Worldwide!!
Who can take part?
Anyone who has experience with, an opinion about, or wants to start a dialog about, sharing a boat.
What we want …
While this is a good platform to tell your tale, ultimately we want your article to offer the chance for other members to be informed, learn, and perhaps even encouraged by your words of wisdom. So, stuff like …
Important tips and lessons learned

Anecdotal stories and experiences others can learn from
Opinions about what is good and bad about boat sharing
News and updates about an ongoing sharing relationship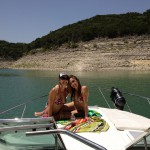 While we appreciate that not everyone would want to write about their experiences, we think that there are many of your out there who would be willing to tell your tale to help others avoid the pitfalls you might have experienced.
Submit your articles to blogs@nauticalmonkey.com.
And, don't worry, we will keep your identity a secret (unless you're like us and don't mind if everyone to knows your monkey business).