Nautical Monkey Newsletter – Scheduler 2.0 Released!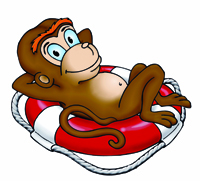 Scheduler 2.0 is Here!
Our new online scheduler provides the all the flexibility you need to manage and share your watercraft including:

Set up your calendar with one, two, four, or six slots per day.
Swap requests allow members to "swap" a day they have scheduled for another slot they may want.
Wait lists allow users to automatically reserve a slot if the original reservation is canceled.
Administrators can schedule other members, reserve the boat for maintenence, or suspend a member's access.
Require users to confirm reservations. If a confirmation isn't received, the slot automatically opens up for other users to book.
Email notifications are sent to notify user of upcoming reservations, accepted or regected swap requests, cancellations and more.
Limit the number of contiguous reservations and holiday bookings to avoid a single user monopolizing the boat.
---
The Scheduler provides Wait Lists, Swap Requests, Confirmation Window, Exemption Period, out of service or Maintenance reservations and more.
---
Swap requests allow users to "Trade" slots. Wait lists allow users to be automatically booked if a slot is canceled
---
Clicking on a reservation allows users to confirm or reject Swap Requests, cancel the reservation and view Wait Lists.
---
The administrator of the boat has the ability to set a large number of options for the scheduler.
---
Navigate to www.nauticalmonkey.com to start scheduling today!
About The Author
John Davis
Read some interesting information from John Davis one of the authors at Nautical Monkey.