Nautical Monkey Update – My Boat Sharing Business
|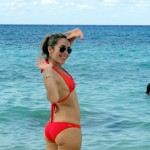 Nautical Monkey is coming up on our 3rd birthday and boy are we excited.
We've spent the last 3 years writing thousands of lines of code, building a great resource of articles, tips and informational posts, we've completely revamped our online scheduler and many other aspects of our web site.
We've been growing our membership daily and we have been creating brand new offerings such as Find a Boat or Partner – where all the cool people go to find sharing partners.  In fact, we've been working pretty much flat out and we're kinda chuffed with how well the first three years have gone.
To celebrate being 3, we are releasing our new My Boat Sharing Business site.  What's the My Boat Sharing Business site you might well ask?  Well… in a nutshell…
BOAT SHARING BUSINESS
My Boat Sharing Business allows anyone with a boat to create a boat sharing business.  With a few clicks of your mouse you can brand the Nautical Monkey technology including our scheduler, messaging system, checklists, service request functionality and more with your web site colors and logo.
Choose a custom URL, link it to your web site and viola – you are up and running with the most sophisticated boat sharing technology available today.
Under one login you can create multiple business accounts with custom URL's for each and add multiple boats and members to each site.  We will also advertise your new business and each of your boats through our Find a Boat or Partner program to get you off on the right foot.
So, there ya go – now it's over to you to get started and create your new boat sharing business.  Here's is a handy link to get you headed in the right direction.
The Nautical Monkey Team