Create a Boat Sharing Business on Nautical Monkey
|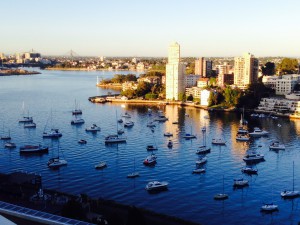 Our boat sharing business sites section has been getting a lot of activity the last few months so we thought we'd outline some of the main features of this newest offering from Nautical Monkey.
Our boat sharing business section allows people who are interested in creating a boat sharing business to establish a custom site (such as yourboatbusiness.nauticalmonkey.com or scheduler.yourwebsite.com).  The site allows you to keep your users, boats, etc., separate from the larger Nautical Monkey world.  Many new boat sharing businesses have been established using the system and there are more coming on every day.  We already have businesses established in Australia, Italy, Canada and the US.
Once you establish your custom URL, you and your users will have access to all the robust tools from the Nautical Monkey main site, but from within your custom site.
Robust Online Scheduling System
Provide your users with the best online scheduling system on the web under your custom URL. Give your users access to our robust swap request and wait list functionality. As the administrator, you can schedule other users, take the boat out of service, add new users, disable users, require user confirmation of slots, and much more all from a single administrative area.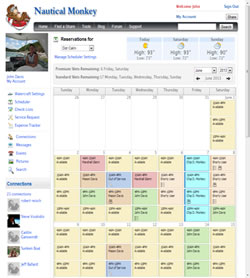 Checklists, Service Requests and Expense Tracking
Users will have access to custom checklists for checking on and off your boats – you will receive notification of any issues or problems. Also, allows you to keep track of engine hours and fuel consumption.
Service requests allows your users to tell you about problems with the boat and provides a mechanism to let them and all your other users know the status of any problems and fixes.
Share Events, Pictures and Posts
Our events functionality allows you (and your users) to post both private and public events, send out invitations and require RSVP's.
You and your users can create and share pictures and albums about trips, events, parties, etc.
The main page of your business home site provides and messaging area where you and your users can post important information to each other, send private messages or share about a great boat trip.
Get your boat sharing business up and running today – navigate to http://www.nauticalmonkey.com and start by signing up for a free account.