Insuring your boat in a Partnership
|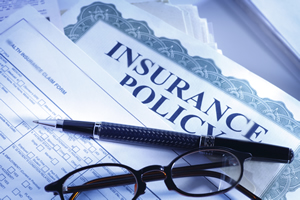 A key question for boat owners who are interested in adding a partner to their boat is, "How will this affect my insurance?"
Actually, insuring your boat with partners is really quite easy.
However, as with everything, open and honest communication will be critical to the success of your partnership because their age, boating experience and even their motor vehicle driving history will ultimately affect how much the insurance will cost.
Get Insurance of Sharing Boat
After speaking with several well-known insurance companies, it does not matter how your partnership is formed – provided you are not using the vessel as part of a business or treating your boat sharing endeavor as a business. You can have a partner that is:
On the title and splitting expenses
Not on the title but has a contract with you to split expenses.
Not on the title and no contract but is paying part of the expenses.
None of the scenarios above will affect your overall rate. Insurers have the ability to add you and your partner to the policy and list on that policy whether you are a Titled Owner or simply a Primary/Regular Operator.
Boat Partnership Insurance Benefits
However, some factors that will affect you overall insurance rates are…
Your Age
Prior Boat Ownership
Boating Experience
Boating Safety Courses
Motor Vehicle Driving History/DUI's
Using the Boat for Racing
Planning to Live On the Boat
Using it as a Business
Fresh or Saltwater
Only Buying it for Investment Purposes
While I do not believe the insurance companies themselves can begin to explain the matrix that they use to calculate your final cost. They will take all of the owners as well as primary drivers information into account to determine your rate.
In addition, each insurance company will have their own policies, procedures and requirements so it will be important to you speak directly with your insurance company for specific information related to your situation.