Ready to start sharing a boat this season?
|
Ready to start sharing a boat this season? 
Would you believe that 2014 is almost three twelfths over already!  Whatever your boat sharing plans and aims are for this year, you best get on with them.
Time flies after all!  Sure it's still 30 degrees outside, but there's no time like the present to get your boat sharing enterprise up and running.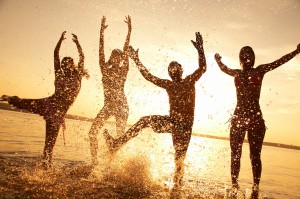 Share a Boat You Own
If you have a boat and have been thinking about sharing it, take a chance and list it on Nautical Monkey, CraigsList, and anywhere else you can think of.  You never know, someone might be thinking about a boat just like yours.
You start a conversation and viola – boat sharing begins.   Decide how much to charge your new partners, put a contract in place, and use Nautical Monkey's scheduler to insure everyone gets their fair share of time.
Start a Partnership or Syndicate
You've been talking with a group of friends about buying a boat together for years – there's no time like the present to head down to the your local boat retailer and see what they have.
We just published a new sample partnership/syndicate agreement that will get you started on the right foot. Don't forget to have a look at important questions to consider for any boat sharing agreement as well.
Start a Boat Sharing Business
One of our newest releases provides you with the ability to set up your own boat sharing business, complete with your very own web site customized to match an existing site or as a stand-a-lone site.
You'll have all the tools the main Nautical Monkey site has, but branded and customized to fit your needs.
Let People Know you want to Share
Sign up on Nautical Monkey and have a look at the boats listed in our Find a Boat Section – see one you like? Contact the owner and start a conversation – you could be on that boat next week!
Don't let another boating season go by without getting out on the water – there are lots of boats out there ready to be shared. It might take a little work to find the perfect match but it will be worth it.