New Sample Boat Sharing Agreements – Partnership, Syndicate, Bareboat Charter
|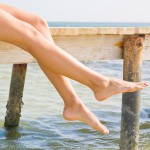 Having a Syndicate/Partnership or Bareboat Sharing Agreement in place with your partners is essential to a successful partnership.
A Boat sharing contract, like any good contract, creates a context for a smooth and mutually beneficial relationship between the parties.  It clearly defines the party's responsibilities and expectations, outlines what happens if something goes wrong (i.e., who is liable for what) and provides a way out of the relationship if things are not working.
We have just revamped our sample contract section with new partnership/syndicate and bareboat sharing agreements.  Even if you have an existing agreement, having a look at these may give you some solutions to common problem areas.
Click here to log into the website and view the new agreements.   The agreement section is at the bottom of the main page after logging in.